Remembering the Lives Lost in Orlando
A tribute in portraiture.
49 lives honored.
Luis Omar Ocasio-Capo
Luis Omar Ocasio-Capo, 20 years old was the first victim of the Pulse Night Club massacre I felt compelled to draw as he so strikingly reminded me of a good friend I used to frequent the gay clubs with when I was his age. Luis was at the beginning of his young, promising future before Omar Mateen took his life. Ocasio-Capo was a dancer. In November 2015, after the massacre at Paris's Bataclan nightclub, he updated his profile picture to show solidarity with the French victims. A former teacher remembered him as "a ray of sunshine every day."
Brenda McCool
Brenda McCool, 49, mother of 11 had beat cancer twice. She was dancing at Pulse with her son, who is gay, when the gunshots began. Her son, Isaiah survived after Brenda was mortally wounded insisting that he run for his life. Isaiah said, "I just want to say that mom was the best mom ever and I never thought her life would be ended right before my eyes. I haven't stopped crying sense."
Enrique L. Rios, Jr.
Enrique L. Rios, Jr., 25, flew from New York to Orlando for his friend's birthday. When he wasn't attending nursing school, Rios was working as a social worker for the elderly in east Brooklyn. When he wasn't doing that he was living and taking care of his Grandmother who suffered from Alzheimer's. His mother raised money to retrieve his body. "He was open. He was helpful. I miss my son."
Amanda Alvear
Amanda Alvear, age 25, was a nursing student at the University of South Florida. Amanda was at Pulse with her best friend, Mercedez Flores, 26, who was also killed. Amanda's Snapchat captured the sound of shots ringing out, the first such footage to emerge from the massacre. "I love you baby girl," her sister, Ashley said. "You were and always will be my baby sister. I'm so heartbroken." Amanda is strongly survived by her twin brother Brian, who started a campaign to spread love by giving "hugs not hate" to the masses on a daily basis in remembrance of his beloved sister.
Juan P. Rivera Velazquez
Juan P. Rivera Velazquez, 37, was the owner of D'Magazine Salon and Spa. He was at Pulse with his partner of 13 years, 39-year-old Luis Conde, as they celebrated the birthday of a friend; both men, who were natives of Puerto Rico, were killed in the shooting.
Luis Daniel Conde
Luis Daniel Conde, 39, went to the same HS in Puerto Rico where he became bonded with Juan Pablo Rivera Velazquez. They ran a salon together in Kissimmee. On the Tuesday after their deaths, dozens of flowers were placed outside their beloved Alta Peluqueria D'Magazine Salon. Irene Rivera, friend and client, said "Everyone knows about this beauty salon. Luis and Juan loved people. They lived to help people." Their relationship stood the test of 13 years in both business and love. Amongst the memorial of candles and flowers placed outside of their salon, there was also a hand scrawled memory posted on the window that read "Juan and Luis, two humans of love. You will forever be in our hearts."
Yilmary Rodriguez Solivan
Yilmary Rodriguez Sulivan, 24. In a GoFundMe set up in her sister's memory, Natalia Canlan wrote, "We went there for a night of fun and instead she paid with her life." Sulivan is survived by her beloved husband, Pito, and her two precious babies. Jonathon Camuy was with Yilmary and her husband Juan Borges when the shooting began. Jonathan died while trying to protect Yilmary. "I swear my heart has a ladder tall enough to reach you both," Borges wrote on Facebook. "Mary, you leave me with a pain that I never thought I would feel."
Luis S. Vielma
Luis S.Vielma, 22, visited Disney World hours before the shooting and posted a photo with several people. "True friends who become family," the caption read. Friends described him as "always happy and a joy to be around." The vivacious young man had worked on the Harry Potter ride at Universal Theme Park. His co-workers held a vigil declaring, "Tonight we remember a team member, a brother, a son, a friend. Tonight we remember someone that created a type of magic that we can never replace." The crowd was asked to raise their wands in remembrance. J.K Rowling, author of the "Harry Potter" series, tweeted that following Monday, saying she "can't stop crying." She sent condolences to Luis' friends and family.
Jonathan Camuy
Jonathan Camuy, 24, was an assistant producer for Telemundo in Orlando where he most recently worked on audience development for the show "La Voz Kids." He had a promising future in television before his life was taken alongside another NBCUniversal employee, (you might remember the lovely Harry Potter) Luis Vielma, while trying to protect the life of the young mother of two, Yilmary, who also perished despite Jonathan's efforts to save her. His body was found shielding her. Yilmary's brother said, "My friend, Jonathan A. Camuy, you died like a hero. I love you from here to the sky, where you are resting."
Gilberto Ramon Silva Menendez
Gilberto Ramon Silva Menendez, 25, went to Pulse with Cruz, his friend. Menendez was studying health-care management at a local university. "He is my older brother's only child, and he was the light and the life of all the family gatherings. This all feels like a dream, and I'm going to wake up and he will be texting me or calling me to tell me he is OK."
Xavier Emmanuel Serrano Rosado
Xavier Emmanuel Serrano Rosado, 35, leaves behind a son who just graduated from pre-kindergarten that June 2016. Xavier was a salsa dancer at Disney Live! and also doubled at Aldo to support his family. Wilma Lozano, mother of their son, said "He was an energetic and loving father to our boy and spent hours swimming, watching movies and playing video games with him. If ever I was down he knew how to smile to bring me back up."
Akyra Murray
Akyra Murray, 18, is the youngest confirmed victim in the attack. Akyra was a stellar student-athlete, powerful leader and carrier of great hope and ambition. Murray was hiding in Pulse's bathroom and was on the phone wih her mother before the terrorist entered and later killed her. Murray was a standout basketball player at Philadelphia's West Catholic Prepatory High School, scoring more than 1,000 points last season. Murray earned a full ride at a Pennsylvania university she was to attend after she graduated the Monday before she died. She graduated third in her class.
Frank Hernandez
Frank Hernandez, 27, loving boyfriend of survivor Brett Rigas, described as fun loving and the life of the party. When his younger sister, Julissa Leal, got a frantic phone call from Brett on Sunday morning saying he'd been shot, Leal drove 12 hours from Louisiana to Florida to see her older brother. "I honestly don't know how to say it, I don't want to say it, I don't even want to believe it. He took my big brother away from me, he took him away from us. Frankie we love you, we will never forget you. You will always be in my heart. I love you Frankie."
Kimberly "KJ" Morris
Kimberly "KJ" Morris, 37, moved to Orlando from Hawaii about two months ago to help her struggling mother and grandmother. She found a home as a bouncer at Pulse to help her family make ends meet. KJ was passionate about basketball and loved MMA fighting. "It didn't matter how bad of a game it was she was always there to give me a fist bump and tell me 'good game.' She was so such a sweet person and so full of life I can truly say heaven gained an angel."
Juan Guerrero and Christopher Andrew Leinonen
Juan Guerrero, 22 was with his boyfriend Christopher Andrew Leinonen, 32 at Pulse where they were killed together. Christopher's mother, Christine, gave a heartbreaking TV interview, where she pleaded for help finding out what had happened to her son. "I just don't know where my son is," she said sobbing. "We can't get a hold of him. He was sitting right next to his boyfriend!" The family buried them side-by-side. Juan's father said, "That's what my son would have wanted and I don't care what people think." Other family members agreed, "They were honestly so in love. They were soul mates. You can tell by how they looked at each other. It's comforting that they died together. If it's not a funeral, they were going to have a wedding together."
Mercedes Marisol Flores
Mercedez Marisol Flores, 26, studied literature at Valencia College and had an interest in party planning. Her niece, Jennifer, remembers fondly, "Mercedez was just a really fun nice person and cared a lot about everybody." Cesar, Mercedez' brother said, "It is not fair that such a horrific act of hate would take the life of a beautiful soul. No words can describe the pain my family is going through." Amanda Alvear, Mercedez' best friend, had reportedly made it out of the club but went back for her friend. Even in the prospect of death Amanda couldn't leave her friend behind. They died together in the shooting. Amanda's father is proud of his daughter's decision.
Shane Evan Tomlinson
Shane Evan Tomlinson, 34, was a vibrant and charismatic lead vocalist for his cover band, Frequency. President of the management firm that worked with Frequency said, "Not only was he a great person, he was a tremendous talent, a role model for all in the music business. Someone who strived to be the best and made everyone around him feel better." An unofficial tribute concert was organized on Monday, June 20 to commemorate the singer. "We can only pray that something is done to prevent these types of things from happening again." In Shane's own words, "I'm an ordinary guy living an extra-ordinary life using my God given gift to navigate through this journey."
Eric Ivan Ortiz-Rivera
Eric Ivan Ortiz-Rivera, 36, was originally from Puerto Rico and studied at the Univercidad Central de Bayamon. Eric was visiting Orlando from Miami. Not usually a club person, he went to Pulse with a large group of friends—three of whom died in the shooting. His former roommate described him as "always willing to help everybody," "always generous," and someone who "sacrificed himself a lot for his family. I don't know how we'll continue without him."
Deonka Deidra Drayton
Deonka Deidra Drayton, 32, worked at Pulse, according to an aunt who called her murder "senseless." She was a people person, poet, loved art and was in the midst of what her father called a personal Renaissance. Her father said, "She had a difficult life but she was climbing from difficult days to better ones. I have to dismiss this man to be warped and twisted. And the hatred? I don't even want to reproduce it in my life or in our children." Deonka is survived by her family, two beloved dogs that her friends are now taking care of and a three-year-old she was helping to raise.
Jean Carlos Mendez Perez & Luis Daniel Wilson-Leon
Jean Carlos Mendez Perez, 35 and Luis Daniel Wilson-Leon, 37. They were together in death as in life: One wearing a disco ball-inspired cap, the other lying beneath colorful, heart-shaped balloons.
Longtime boyfriends Luis Daniel and Jean Carlos, in matching black coffins, were mourned at a funeral Mass five days after their deaths in the Pulse nightclub massacre. Wilson-Leon's mother collapsed at the sight of her son's favorite sparkly hat, with several relatives unable to keep her upright. "This is your will, my Lord!" yelled Mendez-Perez's overwrought mother, her right hand thrust skyward. "I will succumb to your will, my Lord. You only know why you do these things!" "Hold onto each other," said the Rev. Agustin Lopez of Mission La Cosecha Church. "We will remember our sons as the blessings that they were meant to be when God gave them to us. Please hug your loved ones tight. Stop this violence, this madness. Love one another."
Capt. Antonio Davon Brown
Capt. Antonio Davon Brown, 30, of the U.S. Army Reserve was a "down to earth guy" and a "gentle soul" who always looked out for his friends. He was a 2008 graduate of Florida A&M University, and joined the U.S. Army just after finishing college. He served an 11-month tour in Kuwait starting in April, 2010 and was made captain in March, 2012. Antonio was someone who would call you at night to tell you that your favorite food was on sale at the supermarket, friends said. He would offer up his apartment to strangers if he knew they needed a place to spend the night. Or he would encourage his friends to pursue their education, even researching graduate programs for them after they graduated from college. "Thank you for serving our nation, CPT. You didn't deserve to die this way. It was a senseless hateful act. For those of us who serve we are trained to deal with death but ... I can't."
Tevin Eugene Crosby
Tevin Eugene Crosby, 25, was a charming, ambitious, hardworking individual who constantly encouraged positivity in friends and his brother, Chavis, by posting inspirational memes extolling hard work, a good attitude and determination.
Originally from Statesville, North Carolina where he studied business administration at Strayer University South, Tevin had recently moved to Michigan where he owned a marketing firm called Total Entrepreneurs Concepts. The last meme he posted: "Rise up, start fresh and see the new opportunity in each day."
Geraldo Ortiz-Jimenez
Geraldo Ortiz-Jimenez, 25, was known as being hardworking, humble and charismatic. He was in Orlando from Puerto Rico for a Selena Gomez concert. Known lovingly by friends as Drake, Geraldo was a huge fan of Gomez and often listened to her while working out. "We only got ONE LIFE!" he wrote on an April photo. "So let's go hard 'til the day we die!"
Edward Sotomayor Jr
Edward Sotomayor Jr., 34, (also known as Top Hat Eddie) was the national brand manager and travel organizer for Al and Chuck Travel. Known by friends as "very outgoing, very friendly" and "one of the greatest guys I've ever met. He touched so many people's lives because he was such a positive person. He would do anything for anybody." Sotomayor was keenly aware of the dangers facing gay travelers, and of prior incidents of mass violence like the November 2015 terror attacks in Paris. His business partner and friend said, "He never let fear get in the way of his adventures." He added, "We cannot be afraid. We cannot live in fear. We are not going to be afraid to be ourselves."
Stanley Almodovar III
Stanley Almodovar III, 23, laughed and sang, posting to Snapchat while a friend drove them to Pulse Night Club. "I wish I had that [video] to remember him forever," said his mother Rosalie Ramos, 51. She expected him to come home hungry and whipped up some tomato and cheese dip and left it in the refrigerator for him. But he was hit three times: in the chest, the stomach, the side, and died at Orlando Regional Medical Center. Ramos said her son was a happy man with a big heart. He often fussed with his hair, changing the style. It was dyed Saturday night. A person who identified themselves as Takeysha commented on a guest book set up by Hayes Bros. Funeral Home in Altamonte Springs: "I'll miss seeing your different hair colors (brown was my fav) & your bright smile...you were also a wonderful friend boo." Almodovar graduated from East Ridge High School in Clermont in 2011 and studied at Anthem College to work in a pharmacy. His aunt Yoly described him as "an amazing person with a good soul. He had a promising future."
Anthony Luis Laureano Disla
Anthony Luis Laureano Disla, 25, loved to dance and perform. He was also well known in the Orlando drag scene as Alanis Laurell. "Alanis was a beautiful person thru and thru and is now an angel looking down on all of us," said a spokesperson from Drag Around the World. Anthony's family said there was nothing he found more joy in than dance. It didn't matter the style — salsa, mambo, tango, or ballroom dancing — Anthony was filled with joy when he was on a dance floor moving to a music's rhythm. "He was very talented," cousin Ana Figueroa of Orlando said. "He started dancing when he was about 10 years old. It was his passion." Early Sunday morning, Anthony was dancing and laughing with his friends at Pulse Night Club before he was shot several times and died. "He was a beautiful person who celebrated every minute of life."
Martin Benitez Torres
Martin Benitez Torres, 33, had enrolled in May as a pharmacy tech student in Tampa, at a satellite campus of Puerto Rican university Sistema Universitario Ana G. Méndez. He was just visiting Orlando for a few days to see a friend. "He was a diligent and extremely hardworking student; thankful for the opportunity to advance his career and hopeful to make his dreams a reality," said Carla Zayas, Spanish professor at the university. Martin also worked at a travel agency in Puerto Rico, where coworker Brumy Maldonado had formed a long-lasting friendship with him for the last seven years. "Although his life was abruptly taken away in such a short time, I can truly say he was happy." Martin's favorite holiday was Halloween, Maldonado said, and he would organize themed parties for the office and create everyone's costumes. This talent led Torres to create fashions for local beauty pageant contestants, and he helped Maldonado's oldest daughter prepare for the Miss Universe Puerto Rico representative pageant. "Having four girls, I remember him saying to me 'I have four chances to win a pageant with your girls. You are my beauty maker.' My daughters simply loved him. He put a smile and heart into everything he did."
Oscar Aracena-Montero and Simon Adrian Carillo Fernandez
Oscar Aracena-Montero, 26, was with Simon Adrian Carrillo Fernandez, 31, when they were both killed after just having returned from a loving vacation in Niagra Falls. Oscar's cousin, Yamilka, posted on Facebook "Today is and will be as long as I live the most devastating day of my life. The day when, by the decision of another, my beloved cousin is no longer with me." Oscar was a student at Valencia College. His English professor said of him, "Oscar's countenance brightened my classroom each week. He had a very positive attitude and outlook on life. He was excited to pursue his educational and career goals and was kind and thoughtful to everybody. Simon Carrillo never forgot a birthday. For his McDonald's co-workers, he brought in cakes and made sure to snap a photo to memorialize the moment. Oscar had just celebrated his own birthday the week before June 12. Oscar and Simon had recently purchased their Kissimmee home where they planned to share the rest of their lives together with their beloved three chihuahuas.
Jason Benjamin Josaphat
Jason Benjamin Josaphat, 19, called his mother from Pulse early on Sunday. She listened to the gunshots get closer, and told him to hide in the bathroom. Jason recently began taking classes at Valencia College for computer science. He was an Orlando native with three siblings. His family described him as being quiet, helpful, and with a passion for photography. Less than two weeks before his murder, Jason graduated from Southern Technical College's business office specialist program, according to Martin Levert, the college's executive director. "He was an exceptional student. We are so sad for his passing and our faculty, staff, and students are shocked by his death." Jason's aunt, Josette Desile, said "he was always helpful, willing to help someone in need. Never once did he ever show any type of rage or anger. He was just high on life. He was someone special."
Eddie Jamoldroy Justice
Eddie Jamoldroy Justice, 30, was an accountant who lived in downtown Orlando. Eddie was considered "the life of the party" and a "momma's boy at heart" by family and friends. The words "Mommy I love you" were the first in a tragic series of texts Eddie sent to his mother on the morning of June 12. He woke his mother Mina Justice at 2:06 a.m. with those words, followed by "In the club there's shooting." She begged him to hide in the bathroom and as he was crouching for cover in a stall the last words she heard her son speak were, "He's a terror. I'm going to die." His best friend, Demetrice Naulings, who organized a vigil for Eddie that following Monday, said, "He was a beautiful person, an outgoing person, full of life and energy. One thing he would want me to do is continue to say his name and continue to speak about him and to let the people know he didn't die in vain in a bathroom at club Pulse."
Leroy Valentin Fernandez
Leroy Valentin Fernandez, 25, was a leasing agent in Orlando was a natural performer who loved to dance and sing. He loved dressing up and putting on shows he choreographed in front of crowds while belting out renditions of Beyoncé or Jennifer Lopez. Hopefully we've all had a friend like Leroy. His zeal for life spilled offstage and followed him everywhere he went, even at his job as a leasing agent at Auvers Village Apartments in Orlando. "He filled our office and life with music," reflected Yolanda Quinones-Perez, Fernandez's friend and manager at Auvers Village. "He sang Adele in the office until we couldn't take it anymore......it just feels very quiet now."
Rodolfo Ayala-Ayala
Rodolfo Ayala-Ayala, 33, was a Biologics Assistant at the One Blood donation center in Orlando. Kelly Gollert, director of manufacturing at the blood bank said, "He was very dedicated to his work and had very high expectations for his team's service to patients, and he was very proud of that." Adam Colon, another co worker said, "He could rock a bowtie. He wore very vibrant colors. A full mohawk one day and the following day, blond hair. He always carried with him a big bag of love and support for everybody. He was a proud gay man in the community who wasn't ashamed to be who he was and if you didn't like it – tough cookie. He wasn't going to let anybody bring him down."
Javier Jorge-Reyes
Javier Jorge-Reyes, 40, was a supervisor at Gucci and studied tourism at Academia San Antonio de Guayama in Puerto Rico. His best friend, Jorge Cruz, estimated that more than 500 people attended Javier's viewing in Orlando before Gucci arranged for his body to be returned with four siblings back to their parents in Puerto Rico. Javier was one of the first people Cruz met in Orlando. "He introduced me to my fiance, Fernando. We've been together 16 years," Cruz said. Javier was known for the signature flair about him and went by the name Harvey George Kings on Facebook. Known as "Javi" he was praised for his smile, sass and energy. "He was always positive. He was very humble. He was a lovely friend."
Jean C. Nives Rodriguez
Jean C. Nives Rodriguez, 27, was a great person inside and out," according to friends. The general manager of a local store, he just recently bought his first house in Orlando because he wanted his mom to be able to live someplace nice. "He was just a caring, loving guy," one of his best friends told the Orlando Sentinel. "Just like a big teddy bear. He cared more about others than about himself. He wanted to make a difference in our lives," said his sister, Valeria Monroig. "Whatever you needed, you could count on him. Whatever the situation was, good or bad, he was with me. He was a friend. He was family. He was a brother. And it didn't matter the time. If you called him and you needed help, he'd be there."
Franky Jimmy DeJesus Velazquez
Franky Jimmy Dejesus Velazquez, 50, was the eldest of the victims killed at Pulse. He was the visual merchandiser at Forever 21 and a professional Jibaro dancer. He playfully poked fun at his age on a T-shirt printed with the words, "Never Underestimate an Old Man Who Is Also a Visual Merchandiser (VM)." He was an uncle, a brother, and a best friend who was always there when you needed him. The last thing he posted on his Facebook wall was "Cuando pierdes, no pierdes la lección" which translated in English reads "When you lose, don't lose the lesson."
Darryl R. Burt II
Darryl R. Burt II, 29, skipped a trip to New Orleans with his best friend to go dancing in Orlando. He had just earned a Master's degree in Human Resources Management and was a financial advisor at Keiser University where he worked with military veterans making sure they had access to financial aid and other funding options. He was passionate about volunteer work, always willing to help. According to friends and colleagues If someone needed anything he'd just ask for the details, where, when, what are the deadlines and get it done. Mahogany Avert said, "He loved to dance and have fun. He was my best friend. I can't believe he's gone."
Cory James Connell
Cory James Connell, 21, was a "young family man through and through," who loved football, hoped to be a fire fighter and remembered by former teachers as the "sweetest kid ever." Friend Chris Merrill recalled the mothers in the neighborhood had a "competition" when Connell was a senior at Edgewater High -- all wanting him to be their daughter's prom date. Not wishing to hurt any feelings, Cory went to prom alone and danced with them all. Teacher Shelley Klein stated. "I've taught nearly 1700 kids and I can truly say Cory was special." At the end of the vigil held for Pulse, BFF Chris stated "I invite you all to celebrate the light that Cory never took for granted." as folks held up their candles to the Orlando Gay Chorus singing "You'll never walk alone."
Miguel Angel Honorato
Miguel Angel Honorato, 30, was a devoted husband, a hardworking father of three sons and a soccer fan who lived in Apopka, Florida. He and his family own four successful restaurants in the Orlando area. He was at Pulse dancing with good friends at the time of the shooting. His cousin, Cristian Honorato, praised him as being a hands-on father, the kind every kid would want, who planned elaborate birthday parties for his sons, including a recent "Ferrari" -themed extravaganza for his youngest boy. "He was the kind of person who went all out for his kids — and for his family," Cristian Honorato said about his cousin. "He gave a lot more than he got."
Peter O. Gonzalez-Cruz
Peter O. Gonzalez-Cruz (Peter Ommy), 22, gave the gift of contagious joy and humor to everyone he met. "No matter what kind of day I was having, he always made me laugh," said Ana Mendoza-Feliciano, who had taught him at Orange County's Liberty Middle School. She still has a drawing and tribute Gonzalez gave her and said all were affected by his humbleness and unique personality which he curated positively on social media with snapshots of jellyfish, clouds, and flowers. "Rest in peace to my wonderful cousin," wrote one relative on Twitter shortly after his death was confirmed on June 12. "May you rest easy in Heaven."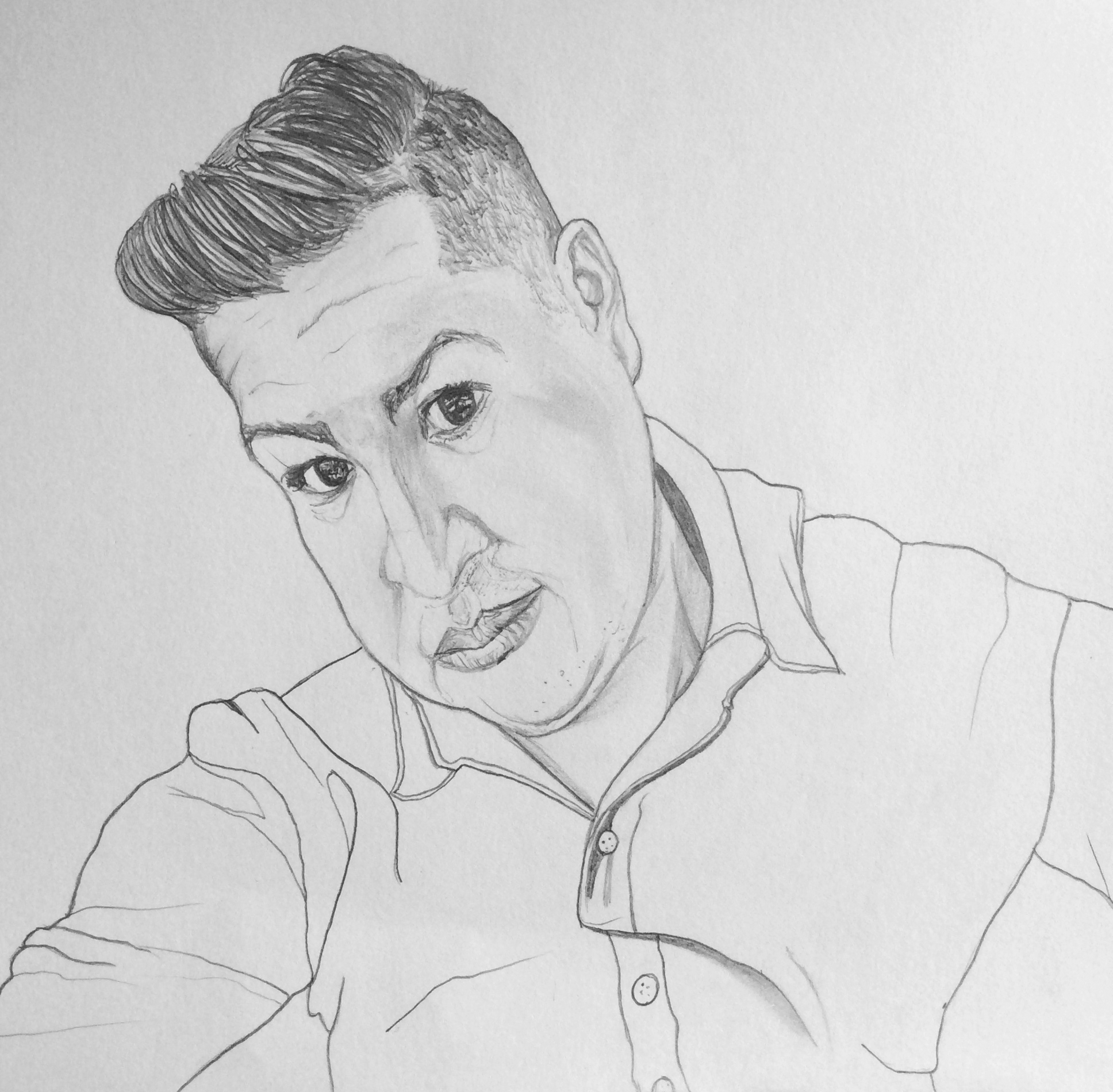 Juan Chavez Martinez
Juan Chavez Martinez, 25, had several brothers and sisters and worked as a staffing company partner of Reunion Resorts where he was a housekeeping supervisor. He is remembered by co-worker, Alicia Amarro, as an extremely dedicated, hard worker. "He was extremely friendly, very loyal to his family, to his co-workers and it is very difficult saying goodbye. Everybody loved him." Friend, Robert Urdaneta, posted photos on Juan's FB page and a message which read, "May God bless you and hold in you in his glory. Rest in peace, my good friend, my brother in work. You were an excellent boss and person. We'll miss you Juan Chavez." Money was raised to send his body back to his family in Huichapan, Mexico.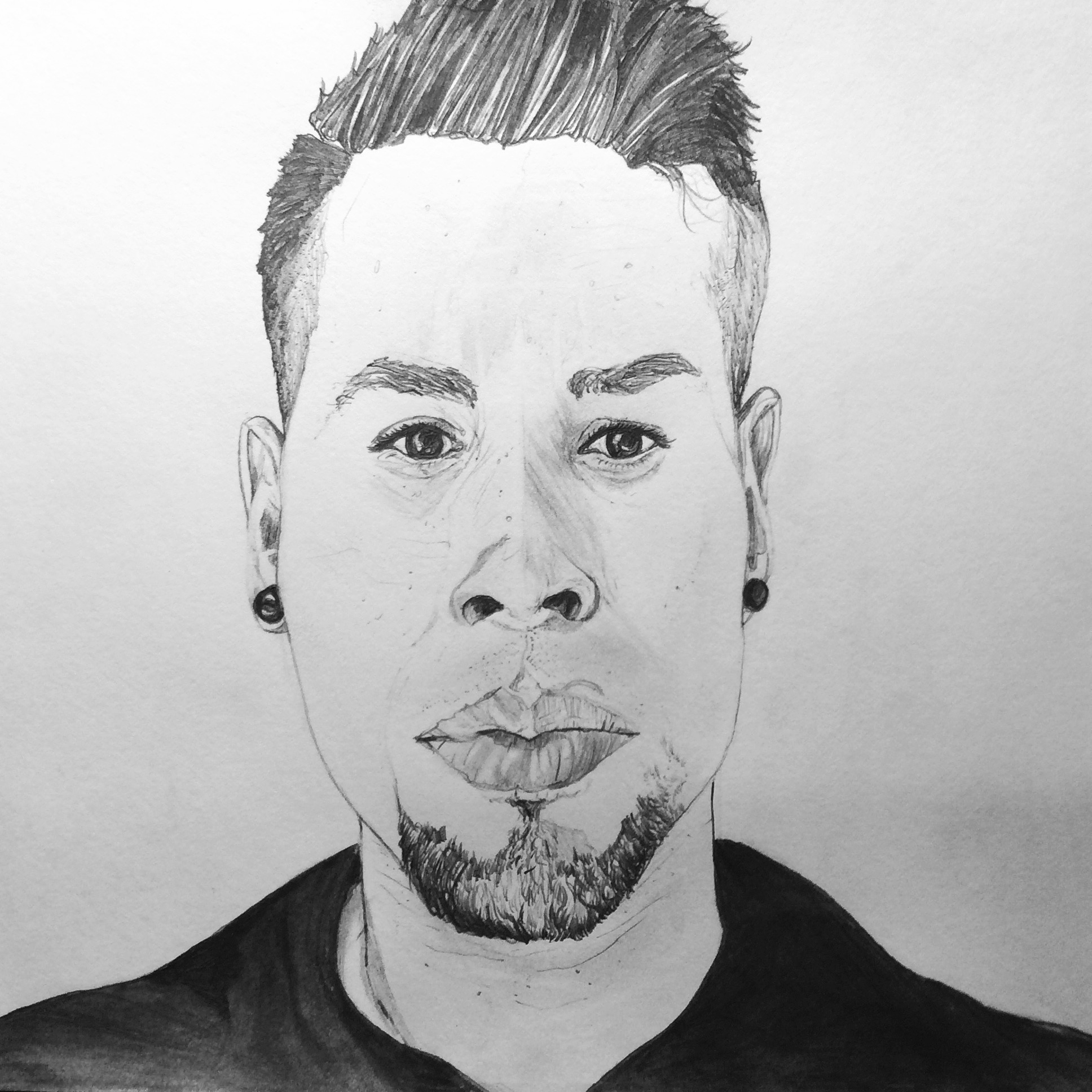 Angel Luis Candelario-Padro
Angel Luis Candelario-Padro, 28, was placed in an open casket, draped in a stethoscope and white lab coat, days before he was to start his job as an ophthalmic technician at the Florida Retina Institute. The parlor at Gail & Wynn's Mortuary was crammed with relatives who traveled from his birthplace of Puerto Rico, co-workers dressed in scrubs and friends who flew in from Chicago, where the deceased used to live. More than 80 people were there, cooling themselves off with paper fans passed out by the funeral home. He was a member of the National Guard, a Zumba instructor and a nurse. "Everybody that I know loved him the moment they met him," said Tracy Stone, a co-worker at Medical Eye Associates in Kissimmee, where he started working this year. "I felt like we could just go off his energy in the room. Just his existence was enough," said Carlos Calle, another friend. Friends described him as extremely humble yet outrageously outgoing, "the perfect storm." #thisisourperfectstorm #weareorlando #angeluiscandelariopadro #loveislove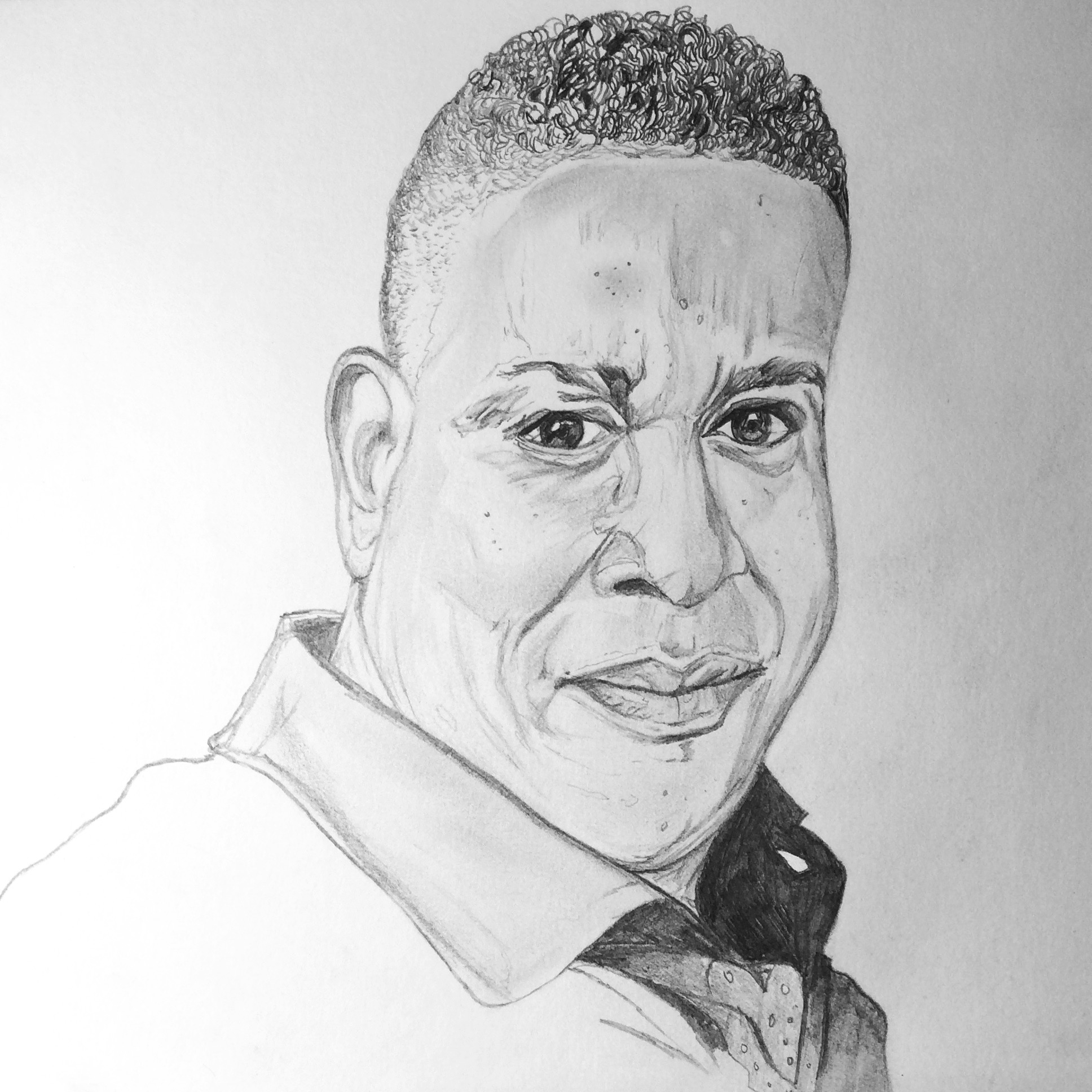 Paul Terrell Henry
Paul Terrell Henry, 41, was a Chicago native and father of two—his daughter just recently graduated high school. Paul was an expert pool player who loved to dance. According to V.T. Owens II, a pastor at Tabernacle Missionary Baptist Church in Orlando, "Paul Henry was a dear friend of mine for over 10 years. He was an accomplished musician, prolific preacher and ambitions spirit. I shall always cherish the many opportunities he gave me to share the gospel." They had started a church briefly together before his life was taken at Pulse. His long term boyfriend, Francisco Hernandez, plans to finish college in Paul's honor. "That's what he would have wanted. He knew I had the potential for greater things,'' a heartbroken Francisco added' "I had three years of college but didn't finish. He wanted the best for me, to succeed and to help me make something of myself. I am definitely going to do that for him. I am going to make something of myself. I miss him. I love him. I took care of him, and he took care of me. Such a loving spirit. I'll always have him in my heart. Paul's biggest priority was to make sure his kids were taken care of and to be the best dad he could be. When asked what he would miss most about Paul, Francisco replied simply, "His smile."
Jerald Arthur Wright
Jerald Arthur Wright, 31, was part of at least two families — his biological one and tight-knit group of friends he worked with at Walt Disney World. Both mourned as his name was added to the list of those killed in the June 12 Pulse nightclub mass shooting. "It's hard to understand, but the people who you work with at Disney, they are an amazing family," said Scott Dickison, who left Disney last July to take a job with ION Network in Clearwater. "Jerry was a great guy to work with. He was quiet but really wonderful with all the guests. He always had a smile on his face." Jerald went to Pulse with friend Cory James "Built Not Born" Connell, to celebrate his 21stbirthday. Connell was also killed in the shootings. "They were both the kindest people you would ever want to meet."
Christopher Joseph Sanfeliz
Christopher Joseph Sanfeliz, 24, "was a wonderful person and this is such a tragedy," said Mike Wallace, a close family friend. "He was cut down in the prime of his life." Christopher worked at a branch of JPMorgan Chase, loved his mother and brother intensely and enjoyed dancing. Ben Mercado, an ex-boyfriend of Christopher's wrote, "I remember you teaching Latin dancing. and being the first guy I ever danced bachata with. (Best experience ever.)" Christopher's brother, Junior, said "Everyone knows the bond that I had with my brother. We would finish each other's sentences, knew each other's thoughts, and could sense when the other was upset." There are two images everyone most remembers Christopher by. In one, he sits with his older brother. Junior protectively has his arm swung around him. In the other the two are lovingly posed with their mother. The caption reads "I Love Mom."
Joel Rayon Paniagua
Joel Rayon Paniagua, 32, was a humble, cheerful and religious person who did his best to uplift people. "He was the best," said best friend Lorena, who met Joel at church in Winter Garden. "He was loyal. He was always trying to do stuff to make you feel better." Joel was raised in Veracruz, Mexico, and in the early 2000s moved to Ocoee, where he had a brother. He went back to Mexico for several years to live near his parents and other relatives. He returned to Florida less than a year ago and lived near Tampa to work in construction so he could help support his home. His cousin said that Joel had fled Mexico to escape a life of violence, persecution, crime and death for better opportunities on the safer soil of the US so he could help to build a better life for his struggling family. Unfortunately, that promise of opportunity and safety turned out to be false one, and in a flash of blind violence Joel was killed before his time.
Alejandro Barrios Martinez
Alejandro Barrios Martinez, 21, was an outgoing native of Cuba who "always had a smile on his face," said friend Sarai Torres. Alejandro had just moved to Florida from Cuba and was still trying to master English. Every interaction I had with him was totally positive." Torres said she remembers Alejandro as an outgoing person who introduced her to his other friends. "He's the type of person [who would] see you in any venue and he'd have a whole conversation with you and introduce you to everyone" she said. Torres, 30, said she saw Alejandro on several occasions at Pulse nightclub before he perished on June 12. She wasn't at the club the night of the shooting. Torres identifies as a straight female but said Pulse was a welcoming place to meet new people and she enjoyed going because, "When you went in there, you would come out feeling like you had new friends, a new lease on life." Like many who for the first time are trying to spread their wings in a world that judges them all too harshly for not walking in expected lines, places like Pulse are rare, safe havens where those like Alejandro know they can go and won't be judged, ridiculed or harmed. Alejandro was born to fly. We are all born to run up that hill, brazen our feathers and make whatever we will of the sky laid out before us. This is our destiny. Be born. Live your life honestly. Take flight. Find yourself. Invite those along with you who share your philosophy. Be positive, spread your light, soar and survive.